Degree Requirements
Students in the MS Data Science and Analytics program must successfully complete 30 credits and maintain a cumulative GPA of no less than 3.00.
---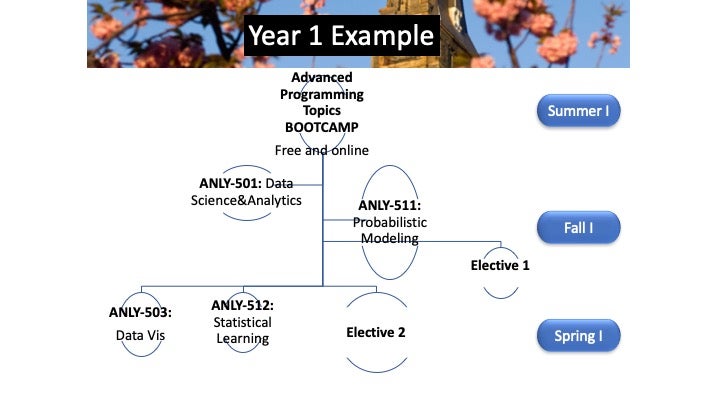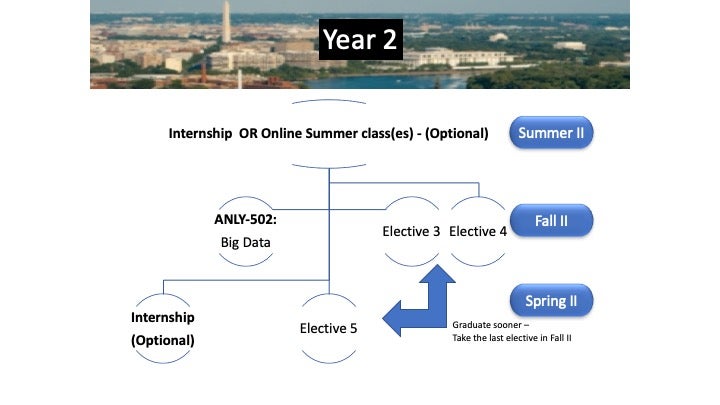 Data Science and Analytics Coursework
There are five three-credit core courses, designed to provide students with a solid foundation in data science. We also give a zero-credit programming course in the summer prior to matriculation. The additional five three-credit elective courses allow students to learn tailored skills, helping them apply data analysis to fields of interest. Coursework may be taken in any order that is allowed by the prerequisites.
Please visit Course Descriptions for a complete list of both core and elective courses.