Student & Alumni Profiles
---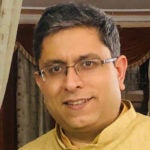 Amit Arora
MS Analytics 2018
Graduating @40, by Amit Arora, MS Analytics 2018
A little over a year ago I wrote a LinkedIn post about going back to school to study data science (new window), I thought it is only fair to write a followup, now that I have completed the program (graduated in December last year, a few weeks shy of my 40th birthday). It took me two and half years (5 semesters) to complete the 10 course (30 credit) program. I graduated with a GPA of 3.97. This would not have been possible without the support of family. My wife was basically a single parent for our two sons (now 9 and 5) for a good part of these past two years. My sons who initially could not understand why was it that papa was the one who was always studying whereas they were the ones who were in school, ultimately convinced themselves that papa studies because he loves doing homework!
For me, the decision to go back to school and that too graduate school wasn't exactly a planned or even a well thought of decision. It was just something I went ahead with and somehow one by one things started falling in place as if this was something that was always meant to happen. There is this line from a Bollywood film that summarizes my thought process (or lack of it) in this case "सोच गहरी हो जाये तो इरादे कमज़ोर हो जाते हैं", Google translates this (rather literally, but aptly) to "when thoughts become deep, the intentions become weak". I gave little thought to how would I manage time between family, work and university, cost of the program and also would I be able to cope up with the hard academic requirements given that last time I was in a university was 16 years ago (it was the year of the Y2K bug) and in a different country (India).
The semesters whizzed past one after another, each 12 week or so semester was like one of those super high speed rides in an amusement park, you know that you are going to survive and that it will be over before your heart fails, so just hang in there. I usually had two (sometimes three) classes a week, the rest of the weeknights were all homework nights, weekends were homework days and nights. Georgetown being a Jesuit institution is extremely academic, written mid term exams, take home mid term exams, written finals, take home finals, final projects, project presentations, project paper submissions, video presentation of the final project and for some courses all of the above! Of course all this was in addition to weekly or biweekly assignments. There was one thing though, I had to make one major adjustment and that was understanding that academia is different from the industry and it took me a good one year to make peace with the idea that assignments are not like requirements document of a product and therefore the questions could be (sometimes purposefully) vague (use your best judgement, I was often told), lecture notes could have errors (books have errata, so what?), semester projects could reach dead ends because the hypothesis did not hold and that was OK.
Work wise, I ploughed back in as much learning from the program as I could into starting new projects that could demonstrate business value, kept on demo'ing small proof of concept data science applications whenever I got a chance, and I think managed to create enough buzz around the topic which matched what was happening all around in the industry. All my projects at school were on work related topics that I could take back with me and this also meant that I did almost all my projects in a team of one. As the program entered its last phase I transitioned into a full time data scientist role in the same company as I thought I could provide unique value by marrying my domain expertise in telecommunications with my new found data science knowledge. Glassdoor lists "Data Scientist" as #1 job (new window) in the list of 50 best jobs in America in 2019, Bloomberg Economics lists it as the hottest job (new window).
The time I spent at Georgetown was an incredibly rewarding experience. The joy of learning something new, the sense of accomplishment at being able to finish all the assignments and projects on time, the nervous energy before an exam, the sinking feeling that attending multiple holiday parties and preparing for two finals and projects and poster sessions all at the same time maybe isn't such a good idea, and so many other bitter sweet experiences gave me memories of a lifetime. There is however, something much more profound that I realized while attending classes with 20 somethings and that is that a place of learning does not age, it feeds off the youthful energy of the students who study there, combined with their desire to seek new knowledge they keep the university forever young, forever full of life and it rubs on to you as well. Would I do it all over again, you bet.
---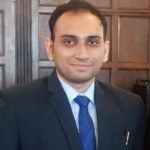 Ratnadeep Mitra
MS Analytics 2019
An interview with Ratnadeep Mitra, Intern, Content Innovation Team at Hanover Research
What's been your most memorable experience with Hanover, to date?
It's difficult to think of one singular event that has been most memorable. Hanover Research gave me my first flavor of an American work place, but the days that stand out as being more memorable than the others would be the intern outings, the informal coffee meetings with senior employees, getting to hear about their professional journey and of course, watching soccer matches during the world cup on television with my colleagues.
What skills can new Hanoverians expect to learn?
I was part of the Content Innovation team and so I can speak for the data science related work. I picked up a lot of data science skills, especially data visualization. I got to use different APIs and work on projects in R and Tableau, utilizing new features, of which I was previously unaware. New Hanoverians working on data science projects can expect to get their hands dirty with data collection, data cleaning and data preparation, working on exciting projects and learning continuously.
Why did you choose Hanover, and why should others work there?
Hanover Research was suggested to me by my professor at Georgetown University. I did not know anyone who is or has been associated with Hanover Research at the time, so I started reading about the company on the internet and saw the recent awards and notoriety they've been receiving. There were a lot of very positive reviews on Glassdoor as well. Above all, I trusted my professor's recommendation and considering all the factors, applying to Hanover Research for internship was an easy decision for me.
Hanover Research is a great place to work. There is a lot of freedom at work and personally I enjoyed responsibilities given to me and the trust shown in me. The people are amazing and friendly, and being a mid-sized company, it offers more latitude to the employees – I got to work on a variety of projects and I learned continuously. It's a great place to start one's career and learn valuable professional skills.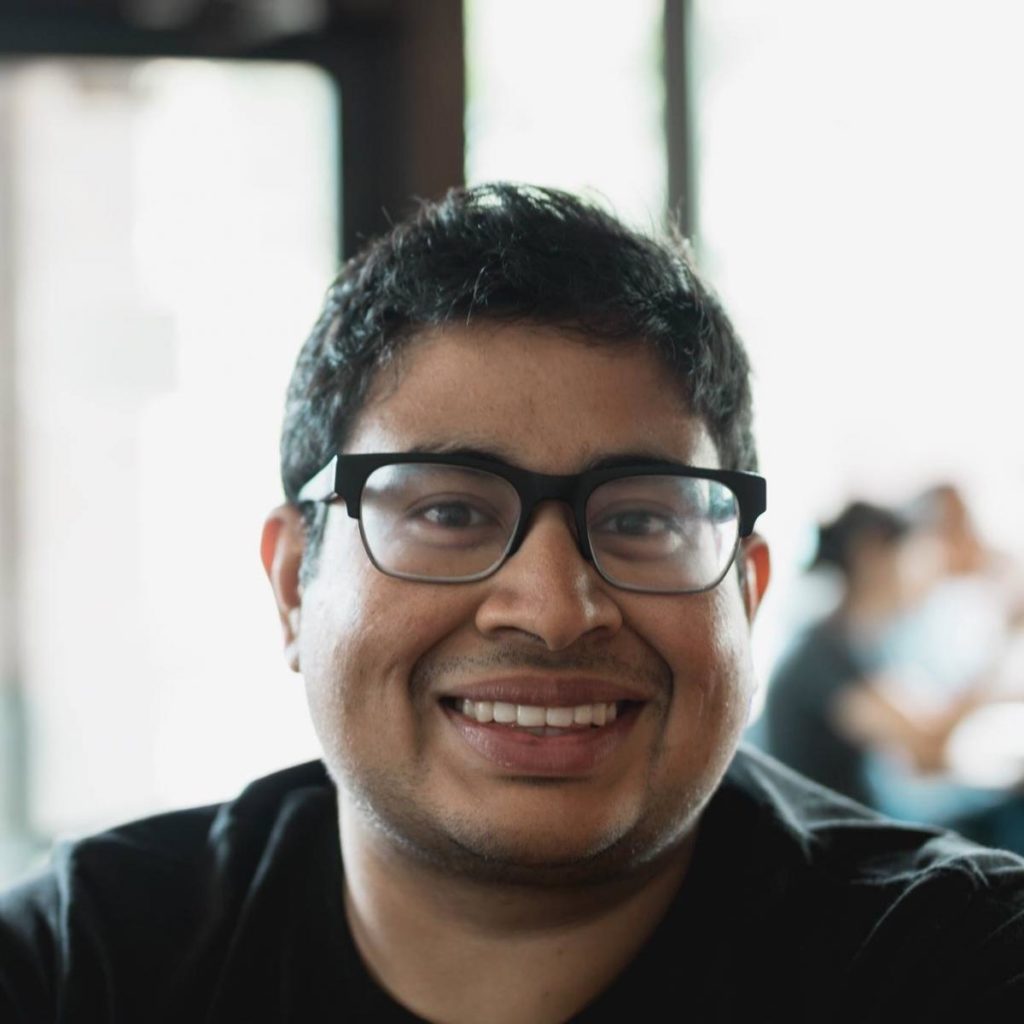 "Georgetown's Data Science Program helped me leverage technical tools when applying my background in Statistics. In addition to learning from Computer Science and Statistics Graduate Courses, collaborating with professional students helped prepare me for interviews and refine my communication skills, especially when writing technical papers"
– Arif Ali, MS Analytics 2016, Business Intelligence Engineer, Amazon