DSAN Student Travel Grants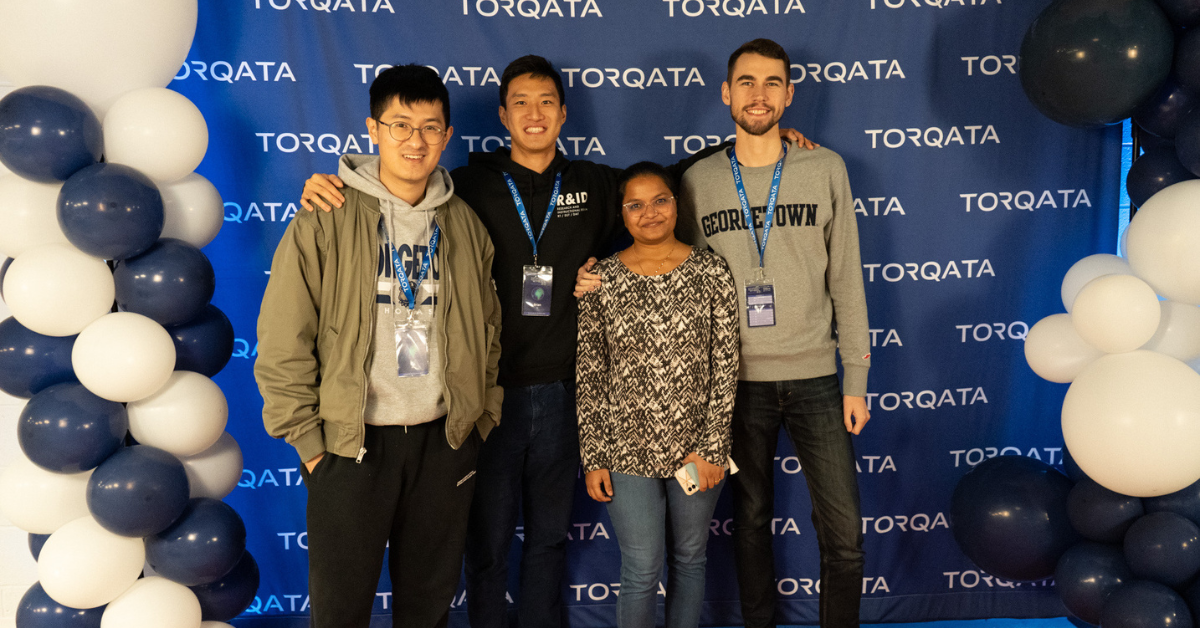 The Data Science & Analytics (DSAN) program travel grants are awarded to our graduate students to help offset the costs of traveling to conferences, hackathons, or other academic events.
Travel grants will be provided in the form of student reimbursement and may be requested in advance or retroactively within one semester.
Award amount:
Up to $350 for students presenting at conferences.
$250 for students attending (but not presenting at) conferences, hackathons, and other academic events.
Number of awards available: 7-10 per academic year
Eligibility:
Must be enrolled in the DSAN Program.
One conference travel award per student per academic year.
Grant can be applied toward travel that already occurred, provided travel took place during the same academic year as the application is being submitted.
Grant can be applied toward future travel, provided travel takes place prior to June 30 of the current academic year. Students will be reimbursed after travel has taken place.
Required Application Materials:
For students requesting the maximum award of $350: Official invitation to participate in the conference (e.g., letter of invitation, web page with student's name as a presenter).
For students requesting up to $250: Proof of attendance at conference, hackathon, etc. (e.g., email with registration confirmation).
1-2 paragraph statement explaining how this travel experience will benefit the student's professional and academic development by broadening their skill set and/or furthering their scholarly goals.
Travel budget of projected costs or incurred costs if retroactive. Students will be reimbursed only after travel has taken place and all required receipts have been submitted.
Allowable Expenses*:
Flight (economy rates)
Hotel (economy rates)
Gas
Car rental
Parking
Uber / Taxi
Meals (itemized receipt(s) must be provided; alcohol will not be reimbursed)
Registration fee for conference, hackathon, etc.
*All submitted expenses must be accompanied by an itemized receipt.
Submission:
The completed application, including student statement and projected (or incurred) budget, must be submitted electronically by March 15.
Review and Award:
Completed applications received by March 15 will be reviewed by the DSAN Travel Grant Committee. Successful applicants will be notified by April 15 or earlier.
Decisions will be e-mailed to each applicant's Georgetown e-mail address. Itemized receipts will be requested at the time of notification. Applicants should save all receipts in the event that they are selected for an award.
Awards will be processed through Accounts Payable and paid directly to recipients in accordance with University policies.