Nancy Suski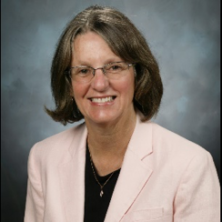 Lawrence Livermore National Labs
Executive Director of Emergency Management Master's Program, Lawrence Livermore National Labs, Georgetown University
Nancy Suski is a Deputy Program Director in the Office of the Deputy Director for Science & Technology at Lawrence Livermore National Laboratory (LLNL). She currently holds a joint appointment with Georgetown University as a professor of the practice in the Graduate School of Arts and Science and is the Executive Director of the Emergency and Disaster Management Master Degree program.
Her current research interest is the nexus of climate change with emergency management, global health, and urban planning. Suski has expertise in analysis and implementation of technology systems applied to national and homeland security needs. From 1991-1995 she headed the LLNL office in Washington DC in support of the Department of Energy's, Office of Uranium Enrichment. This office provided scientific support to the U.S. Megatons to Megawatts program, which successfully concluded in December 2013.
In January 2003, Suski accepted an assignment in the Department of Homeland Security, Science & Technology Directorate, as the Division Director responsible for the Emergency Preparedness and Response (EPR) research portfolio. Upon return to LLNL 2007, Suski became the Deputy Program Director for Home Security Programs in the Office of Strategic Outcomes where she worked until joining Office of the Deputy Director for Science and Technology in 2012.