Marck Vaisman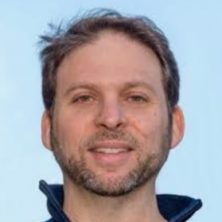 Microsoft
Sr. Cloud Solutions Architect and Data Scientist
Marck Vaisman is an Adjunct Professor in the Data Analytics program at Georgetown where he teaches ANLY502 (Massive Data Analytics), ANLY503 (Scientific and Analytical Visualization) and ANLY580 (Natural Language Processing.) Marck is a Sr. Cloud Solutions Architect and Data Scientist at Microsoft and helps customers adopt the Azure platform and use it for Data Science, Advanced Analytics and Artificial Intelligence workloads.
Marck designs data-driven computing solutions to help clients make better business decisions, recognize opportunities, experiment, gain insights, and solve difficult problems using large datasets and a combination of tools. His expertise lies in making data work for the problem at hand, drawing from experience in multiple industries including Internet, telecommunications, and high tech. Marck is an experienced R programmer and advocate.
He founded Data Community DC, an organization that promotes Data Science and Analytics practitioners in the Washington DC Metro area.