Program Admission Requirements
Thank you for your interest in our program. You can find application due dates and links to application materials here. Please contact our program office directly with any questions.
Application Deadlines – Fall 2021
Priority: December 15
Applications submitted by this date will receive priority consideration for admission and scholarship aid. All supporting materials must be received by December 15 for priority consideration.
Final: January 15
Applications received by this date will be reviewed but with reduced priority. All supporting materials must be received by January 15 to receive consideration.
Please note the Council of Graduate Schools' April 15 Resolution (new window), which states that students who have applied to programs at participating institutions (new window) are under no obligation to respond to offers of financial support prior to April 15.
---
Planning to Apply?
Admission Material
Prospective students should submit or arrange for the following items:
Non-refundable Application Fee
Resume or CV
Statement of Purpose
Unofficial transcripts from all undergraduate and graduate institutions attended (International applicants who attended institutions outside the United States must use a transcript evaluation service.)

Do not send electronic or paper copies of your transcripts before receiving an offer of admission. Review the unofficial transcript requirements (new window) for additional details and FAQs.
International applicants who attended institutions outside of the United States must submit their transcripts in the form of World Education Services (WES) ICAP course-by-course evaluations.  (These evaluations are not a requirement of all programs in the graduate school, but are required for the Analytics Program. No exceptions will be made.)
WES delivers transcripts and their evaluations electronically.  WES evaluations can take the place of official transcripts if they come to the Graduate School directly from WES and include a copy of the official transcripts you had WES evaluate.  Applicants may use other credential evaluation services that are members of the National Association of Credential Evaluation Services (NACES) but must still submit official transcripts from the institution to Georgetown if the evaluation does not include an official copy of the transcripts you had evaluated.

Official Recommendations (3)
TOEFL/IELTS score, if applicable 

Applicants who have not attended an institution of higher education where the primary language of instruction is English and who are not native speakers are also required to demonstrate proficiency in the English language. Non-native speakers must achieve at least a minimum score on either the TOEFL or IELTS.

TOEFL (new window): A minimum score of 6oo (paper-based test) or 250 (computer-based tests) or 100 (iBT test) on the Test of English as a Foreign Language (TOEFL).
IELTS (new window): A minimum score of 7.5 from the International English Language Testing System (IELTS).

Test scores should be received by the application deadline date. Applicants should allow six to eight weeks from the test date for the reporting of scores. If you are a non-native speaker of English and received a bachelor's or advanced degree from an accredited institution of higher education where English is the primary language of instruction, you do not have to submit TOEFL or IELTS scores.
Georgetown University's institution code for reporting TOEFL scores is 5244.

The GRE is not required.
Admission Requirements
Coursework
As an applicant, you should have completed the following college level courses:
Required: Multivariable calculus (3 credits)
Required: Linear algebra (3 credits)
Required: Calculus-based statistics (3 credits)
Required: Computer Programming (3 credits, major language)
Preferred: Data Structures (3 credits)
Preferred: Algorithm Analysis and Design (3 credits)
The program utilizes R and Python extensively, and applicants are expected to be proficient with these languages prior to enrollment. You may demonstrate your programming knowledge through courses completed, certificates earned, or other evidence of systematic training together with suitable work experience.
GPA
A minimum undergraduate GPA of 3.0 (on a 4.0 scale) is required. Alternative combinations of coursework and/or experience can be used to support an application and will be considered on a case-by-case basis.
---
Course Scheduling and Enrollment
Courses will be offered during the fall semester (late August through early December) and the spring semester (early January through early May). In addition, summer courses may be offered. Courses will typically meet once per week in the late afternoon or early evening.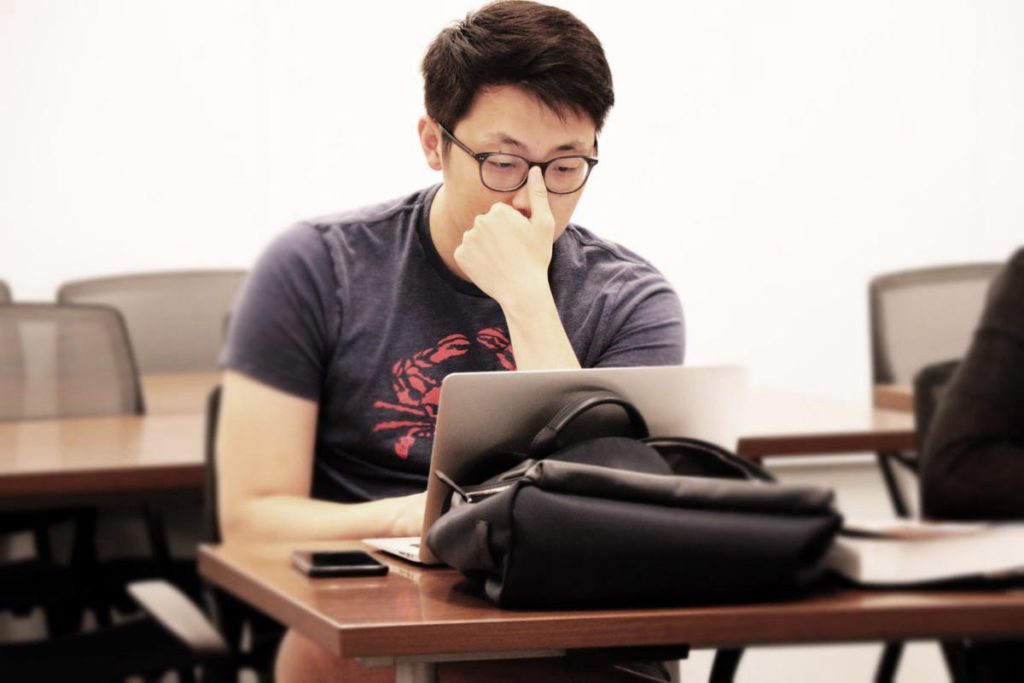 Students may enroll on a full-time or part-time basis, usually starting in the fall semester of each academic year. Full-time students will be able to complete the degree in 16 calendar months by taking three courses per semester for three semesters, plus a summer course. Students may, however, take up to three years to complete the program, e.g. by taking one or two courses per semester plus summer courses. It is possible for a student to graduate in as little as 12 calendar months, by taking four courses per semester plus a summer course and using transfer credits. There is a possibility for obtaining transfer credit for graduate level courses taken at other institutions.
The Georgetown Data Science & Analytics program offers an asynchronous, online course in programming preparation that covers R, Python, and command line use in the summer prior to matriculation. The course is equivalent to three credits, is designed for matriculating MS Data Science & Analytics students, and is offered free of charge. It is required for incoming students who do not have a computer science degree and adequate preparation. Students admitted to the program will only have this requirement waived on discussion with the Program Director (Ami Gates) or Assistant Director (Heather Connor). This course will run during Georgetown Summer Session (June 1 – August 9). Remember, you must complete this course to matriculate in the fall unless you are granted a waiver by the program.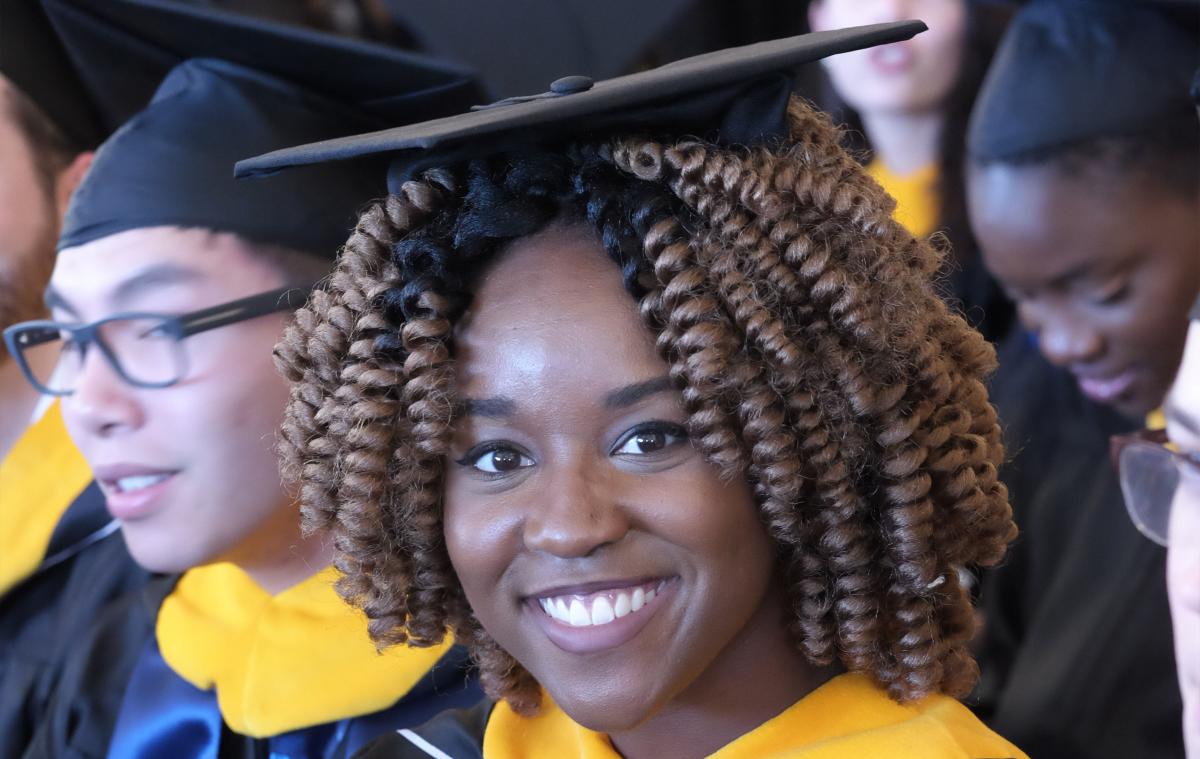 Graduation Requirements
To graduate, you have to complete 30 credits according to the degree requirements and have a cumulative GPA of no less than 3.00 at the end.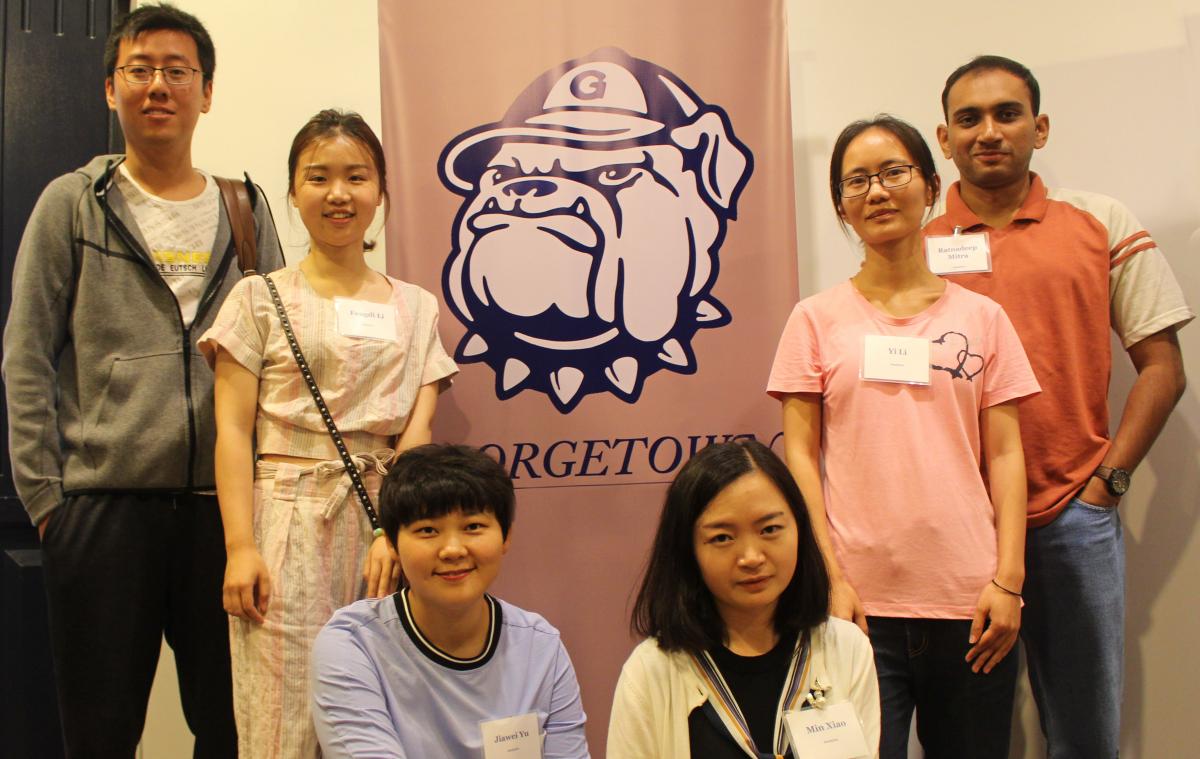 Information for International Students
Please note the TOEFL requirements for non-native speakers of English.
The CIP code for this program is 30.3001 – this program is STEM eligible. Since there is no internship requirement for the degree, international students will have to use some of their CPT time if they wish to participate in an internship or enroll in our ANLY-905: Internship course.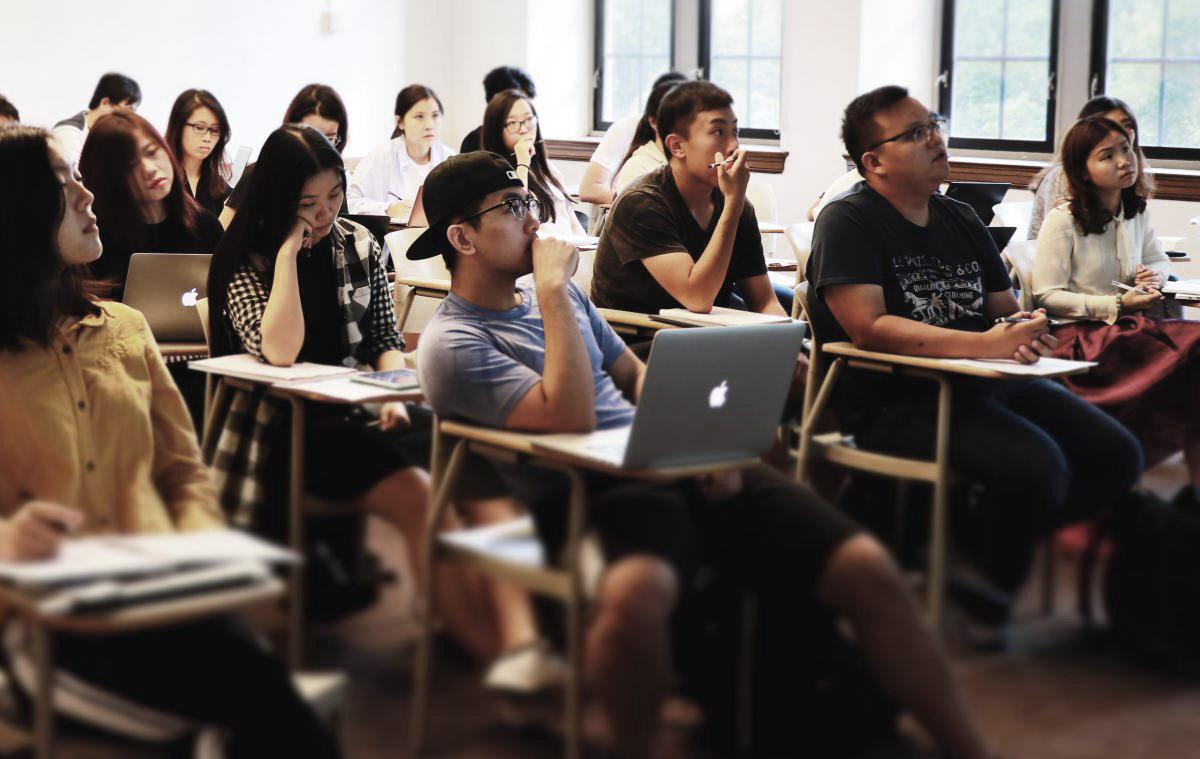 Size of Program
55 students in AY2018; 80 students in AY2019.
Georgetown University takes pride in its tradition of individual attention to all students.