2023-2024 Program Tuition
The cost per credit for the academic year 2023-2024 is $2,452.00. The cost of attendance is based on the number of credit hours for which you enroll each semester. You will need 30 credits to graduate.
Total Tuition for 30 credit hours-2023/2024: $73,560

| Program Status | Total Semester Tuition 2023-2024 |
| --- | --- |
| Full-Time (9 credit hours) per semester | $22,068 |
Georgetown has a number of optional and mandatory fees – for an up-to-date listing of these fees, please visit the Tuition & Fees page.
Need-Based Aid
Grants and loans can be valuable resources for funding your graduate education. Explore options for funding and discover need-based aid options by visiting the Office of Student Financial Services website.
To apply for need-based aid, you will need to fill out the Free Application for Federal Student Aid (FAFSA). Once your aid package is determined, it will be posted to your MyAccess account. You may then review and make a decision about the funding available to you.
Merit-Based Aid/Scholarships
Incoming Students
We are able to award merit-based scholarships to highly qualified applicants. The amount of these awards is contingent on funding and typically ranges in value from three to nine credits.
24%
Percentage of Incoming Class Awarded Scholarships
23/24 Academic Year
$456,072
Total Amount in Scholarships Awarded to Incoming Enrolled Students
23/24 Academic Year
DSAN Military Scholarship
Our program is committed to supporting the education and professional growth of active-duty military students and awards a military scholarship each year.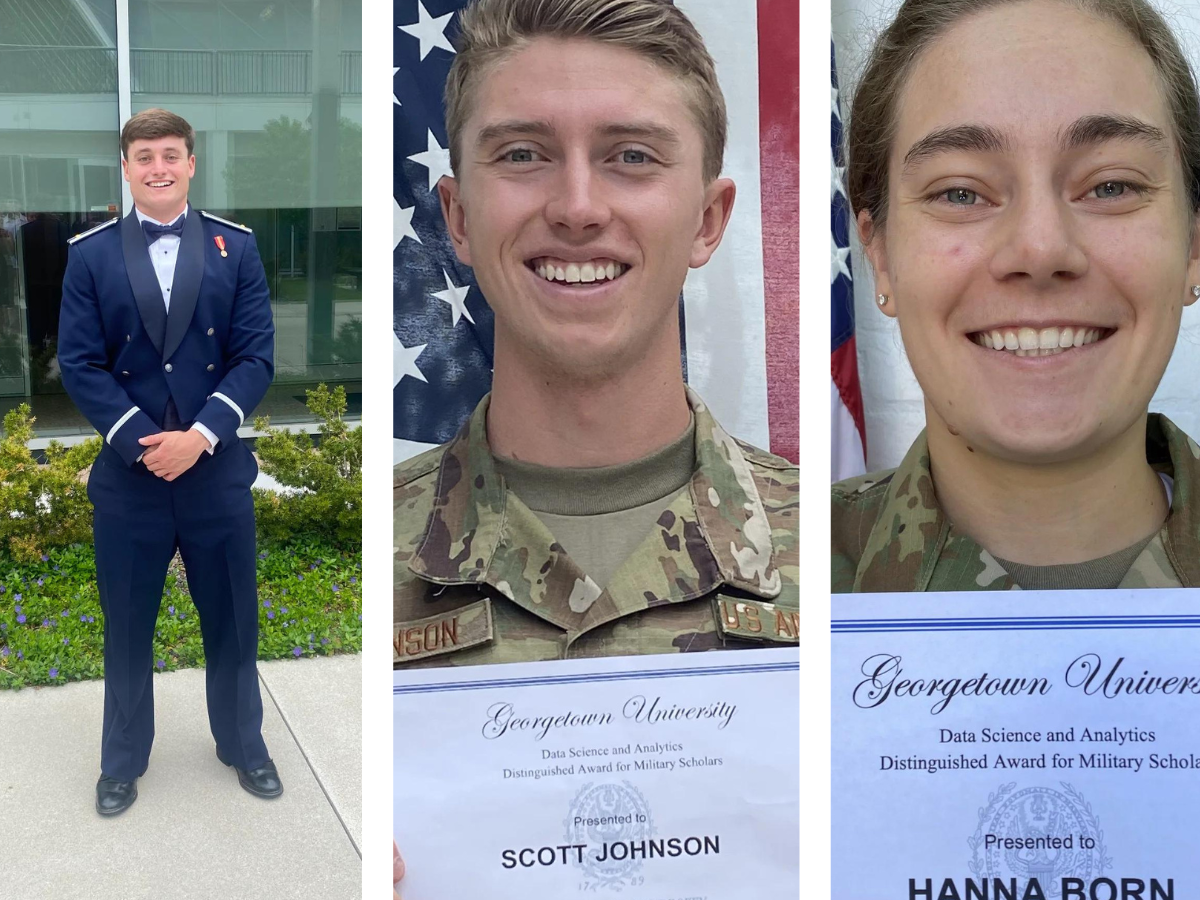 Military Scholars
The DSAN Program offers one full-tuition scholarship (including mandatory fees) and one 50% tuition scholarship to active-duty military service members every year. This scholarship is open to ALL branches of the US Military.
Learn about our Scholarship Winners
Before applying for the Military Scholarship, students must first apply to the MS Data Science and Analytics program via the Graduate School application site. The deadline to apply for the scholarship is January 15. Scholarship winners will be notified no later than February 15.
Continuing Students
Each Fall, the Data Science & Analytics program grants merit-based scholarship awards to our returning students following a competitive award process. Returning Student Scholarship Awards are announced and presented during our August Welcome Event. Each scholarship award is the equivalent of the tuition for one, two, or three graduate classes.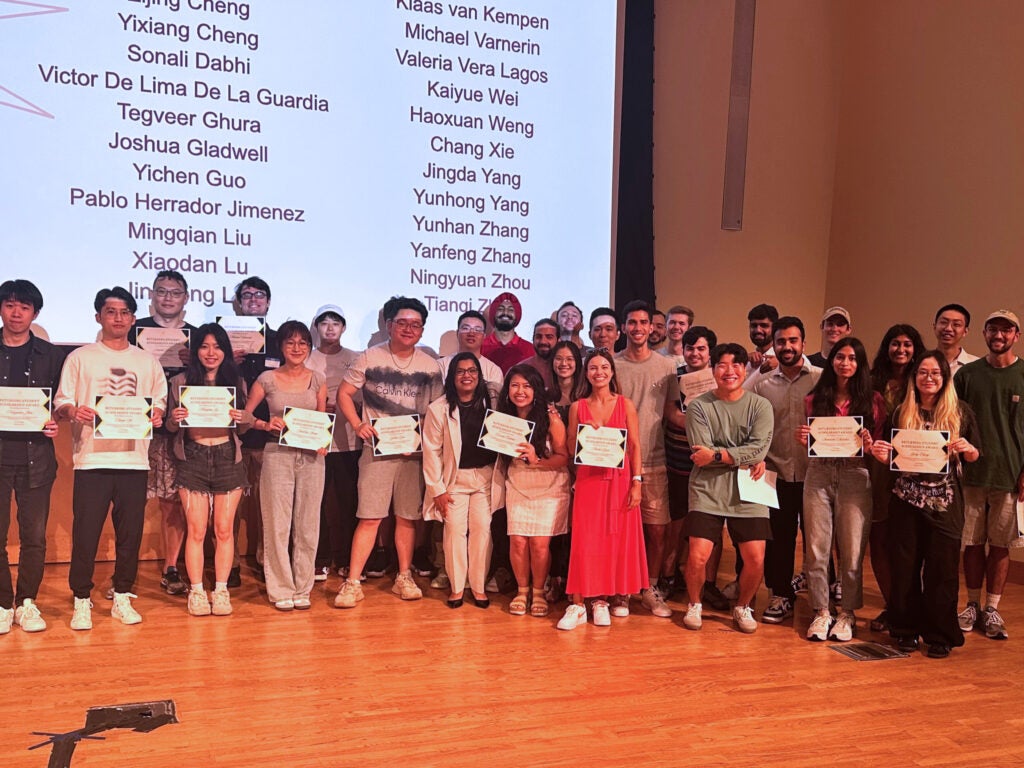 The scholarship application asks students to demonstrate the skills and knowledge they learned in their first year by submitting a mini data visualization project that they must complete independently without any faculty assistance.
Every year in the late Spring, our program director will send the scholarship application announcement. The announcement includes detailed instructions on how to apply and the application deadline. The scholarship submissions are submitted anonymously, judged by a group of faculty, and awarded on a competitive basis.
32%
Percentage of Continuing Students Awarded
23/24 Academic Year
$345,732
Total Amount in Scholarships Awarded to Continuing Students
Work Study/Off Campus Employment
The Student Employment Office (SEO) is the university's centralized resource for student employment, both on and off-campus. This includes access to Federal Work Study positions (for which you must submit a FAFSA form).
You can search for open positions on the SEO's Hoyaworks employment database.
International Students
As an international student, you will need to adjust to new financial rules as well as opportunities for funding. The Office of Global Services (OGS) will be the most valuable resource for financial guidance as you plan your education at Georgetown.
OGS has provided a list of International Scholarships and Private Lenders by Country This resource may help you find funding options based on your home country.
You can also search for non-Georgetown based scholarships through the Office of Student Financial Services' Outside Scholarship Search Database.
Active Military and Veterans
Active military and veterans should visit the Military and Veterans' Resource Center for information about admissions, finances, academic support, career networking, and support services available to them. You can find comprehensive advice on accessing military benefits by visiting the University Registrar's Veterans page.
Georgetown University Funding Resources