Faculty & Staff
Faculty for the Data Science & Analytics program are drawn from various disciplines across Georgetown University and affiliated organizations.
The Data Science & Analytics faculty members are leading experts in algorithms, information retrieval, data mining, machine learning, visual analytics, environmental statistics, statistical methodologies, and more. In addition, adjunct faculty from local industry and government teach select courses in their area of expertise. The program will continue to add instructors as necessary to address developing needs and challenges in the field of data science.
Full-Time Faculty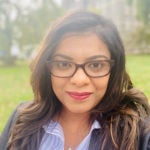 Assistant Teaching Professor
Purna Gamage is an Assistant Teaching Professor and Student Advisor in the Data Science and Analytics program at Georgetown University. Dr. Purna received her PhD in Mathematics majoring in Statistics and Master's Degree in Statistics from Texas Tech University for her research in Bayesian Hierarchical Modeling, Spatial and Temporal Data Analysis in Ecological Studies. Dr. Purna is currently engaged in research publications (new window) with her students, applying Machine Learning and Statistical Learning tools in epidemiology. Moreover, Dr. Purna actively teaches several graduate level classes, develops content, and engages in student-support activities, such as the career fair, mock interview session, seminars, hack-a-thons and workshops. Moreover, she works with the QED group collaboratively on Center for Global Data Visualization(CGDV) data challenges as a faculty mentor (new window), and by being a first round judge, a quality analyst, and providing student support on preparing data. She has devoted her time to advising and mentoring students and closely working with program leadership to provide administrative support. Prior to joining Georgetown University, she was a Visiting Assistant Professor at Wake Forest University, North Carolina, and a Graduate Part Time Instructor and Research Assistant at Texas Tech University, Texas.
---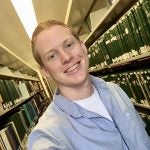 Assistant Teaching Professor
James Hickman is an Assistant Teaching Professor in the Data Science and Analytics program at Georgetown University. He received his Ph.D. in Computational-Physics from George Mason University (GMU) in 2017, an M.S. in Engineering-Physics from GMU in 2014, and a double-major in Physics and Applied Mathematics from Shippensburg University in 2011. His graduate work focused on applying classical atomistic simulations to various material science and condensed matter physics problems. In 2018, he was awarded an NRC postdoctoral fellowship at the National Institute of Standards and Technology (NIST) in Gaithersburg, Maryland. Dr. Hickman's post-doctoral research focused on improving interatomic bonding models for both metallic and covalent systems. This was done by combining the transferability of physically derived approaches with the flexibility of artificial neural networks. These perturbative hybrid models achieve near quantum accuracy in their training region while exhibiting physical extrapolation outside the training domain. Dr. Hickman continues at NIST as a guest researcher where he focuses on problems at the intersection of machine learning and material science.
---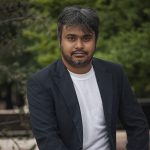 Assistant Teaching Professor
Nakul Padalkar is an Assistant Teaching Professor at Georgetown University. Dr. Padalkar has a Ph.D. in Management Information Systems with a focus on Machine Learning, Explainable AI, and Blockchain, an MS in Technology Management focused on Project and Quality Management, an MS in Physics with a focus in Optics and Color Science, and an MS in Industrial Engineering focusing on Stochastic Processes. Dr. Padalkar has spent over eight years actively teaching, developing new courses and curriculums, supporting faculty, and engaging in research focused on technologies' social and business applications. He has considerable industrial experience and worked as an operations engineer and project manager. Dr. Padalkar's doctoral research focuses on Disruptive technologies' industrial application and adoption.
---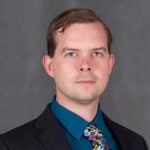 Assistant Professor
Nate Strawn holds joint appointments in Analytics and in the Department of Mathematics and Statistics. Dr. Strawn's research draws on probability, optimization, geometry and topology to advance theory and algorithms in data science. He also uses tools from algebraic geometry in signal processing via frame theory. Strawn received his PhD in Mathematics in 2011 from the University of Maryland, College Park for his work on geometry and optimization in finite frame theory. Prior to joining Georgetown University in 2015, he was Senior research Engineer at the Johns Hopkins University Applied Physics Laboratory, an FDA ORISE Fellow, and a postdoctoral research associate and Visiting Assistant Professor of Math at Duke University.
---
Program Administration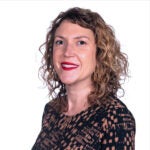 Director of Student Services
Heather Connor is the Director of Student Services for the MS Data Science & Analytics Program at Georgetown University. Ms. Connor serves as the primary contact for current, prospective, and former students, and oversees student recruitment and admissions. She manages the program budget, marketing, and website, in addition to fellowship and teaching assistant programs. Ms. Connor also manages the DSAN Student Ambassador Program, Student Mentorship Program, and Writing Center. She holds an interdisciplinary Master's degree in Humanities from the University of Chicago, where she began her career in graduate student services. Prior to joining Georgetown, she worked in graduate program administration at the University of Southern California and the University of Texas at Arlington.
---
Part-Time Faculty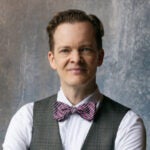 Adjunct Professor
Paul Bohman is an Adjunct Professor in the Data Science and Analytics Program, with a teaching focus on Data Ethics, Privacy, and Security, as well as Effective Written and Oral Presentation for Technology and Science. His academic research interests include the ethical foundations of democracy, economics, and society. Dr. Bohman's professional career has centered on disability access to digital content, and is currently Director of Training at Deque Systems, a company specializing in web accessibility software, training, and services. He has created detailed technical web accessibility curricula, and has provided in-person and online accessibility workshops around the world for clients and as an invited speaker at numerous conferences over a span of more than 20 years. He served as Chair of the Certification Committee of the International Association of Accessibility Professionals in creating the organization's first two professional certification exams: Certified Professional in Accessibility Core Competencies, and Web Accessibility Specialist. He was an invited expert, working with members of the Web Accessibility Initiative at the World Wide Consortium to create version 2.0 of the Web Content Accessibility Guidelines.
---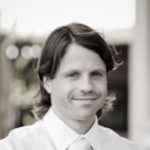 Adjunct Professor
Jeremy Bolton is an Adjunct Professor in the Data Science and Analytics program at Georgetown University. His research interests are focused on Machine Learning, Computer Vision, Statistical Learning Theory, and various applications. Previous research applies these concepts for the purposes of remote sensing, pattern classification, and modeling.
---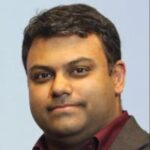 Adjunct Professor
Abhijit Dasgupta is an Adjunct Professor in the Data Science and Analytics program at Georgetown. Abhijit received his PhD in Biostatistics from the University of Washington in Seattle, and continued postdoctoral training at the National Cancer Institute, where he worked on biostatistical and bioinformatic analyses in cancer research. His primary interests lie in developing innovative modeling and visualization techniques to help understand the data-generative process. Dr. Dasgupta has broad expertise in statistics and machine learning methods, data analytics, data visualization, operations research, clinical trials and signal processing. He is an expert and advocate in using R and Python for data science. Abhijit co-founded Statistical Programming DC and served on the board of Data Community DC, an an organization that promotes Data Science and Analytics practitioners in the Washington DC Metro area. Abhijit has worked as a data scientist for government and industry, and also serves as co-chair of the Bioinformatics and Data Science department of the FAES Graduate School at NIH.
---
Adjunct Professor
Chris Larson is a machine learning scientist at StormForge, where he builds optimization tools for applications running in data centers. Chris received his PhD in Mechanical Engineering from Cornell University with a focus in robotics, human computer interaction, and machine learning. Prior to StormForge Chris worked at Capital One where he helped build the machine learning stack that powers their chatbot Eno.
---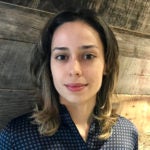 Adjunct Professor
Liz Merkhofer is a lead computational linguist at the MITRE Corporation, where she focuses on neural models/deep learning. Her work especially focuses on representation and transfer learning, for applications ranging from monitoring mental health-related messages in social media, judicial adjudication support, textual similarity, and content-based recommendation. She holds a BA in Philosophy and Spanish from the University of Arizona and an MA in Linguistics from Georgetown University.
---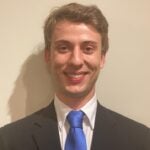 Adjunct Professor
Anderson Monken is an Adjunct Professor in the Data Science and Analytics program at Georgetown University. He is also a Technology Analyst at the Federal Reserve Board of Governors in Washington, D.C. where he champions cloud, big data, and machine learning initiatives. When at the Fed, Anderson contributes to a variety of internal and external data science teaching programs which include a class in the introduction to data science at Howard University. His primary research focuses on analyzing and modeling non-traditional data to better understand the economic impacts of climate change, inflation risks, and international trade. You can find more information about his research and work from his personal website (new window). Anderson is an alumnus of Georgetown with an MS in Data Science and Analytics; he holds a BA in Economics, Chemistry, and Mathematics from Vanderbilt University in Nashville, TN.
---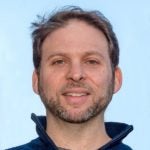 Adjunct Professor
Marck Vaisman is an Adjunct Professor in the Data Science and Analytics program at Georgetown where he teaches ANLY502 (Massive Data Analytics) and ANLY503 (Scientific and Analytical Visualization). Marck is a Technical Solutions Professional at Microsoft and helps customers adopt the Azure platform and use it for Data Science, Advanced Analytics and Artificial Intelligence workloads. Marck designs data-driven computing solutions to help clients make better business decisions, recognize opportunities, experiment, gain insights, and solve difficult problems using large datasets and a combination of tools. His expertise lies in making data work for the problem at hand, drawing from experience in multiple industries including Internet, telecommunications, and high tech. Marck is an experienced R programmer and advocate. He founded Data Community DC, an organization that promotes Data Science and Analytics practitioners in the Washington DC Metro area. He holds a B.S. in Mechanical Engineering from Boston University and an MBA from Vanderbilt University.
---
Adjunct Professor
Irina Vayndiner is a Senior Technical Staff at MITRE. She received her M.S. in Mathematics and Physics from Moscow University, specializing in space mechanics. Irina has 20 years of Industry and Government experience in a variety of projects related to Big Data. Irina teaches multiple classes in the area of Information Technology. She presented at numerous scientific and technology conferences, has multiple publications, and a patent in the area of database security.