Matt Tsang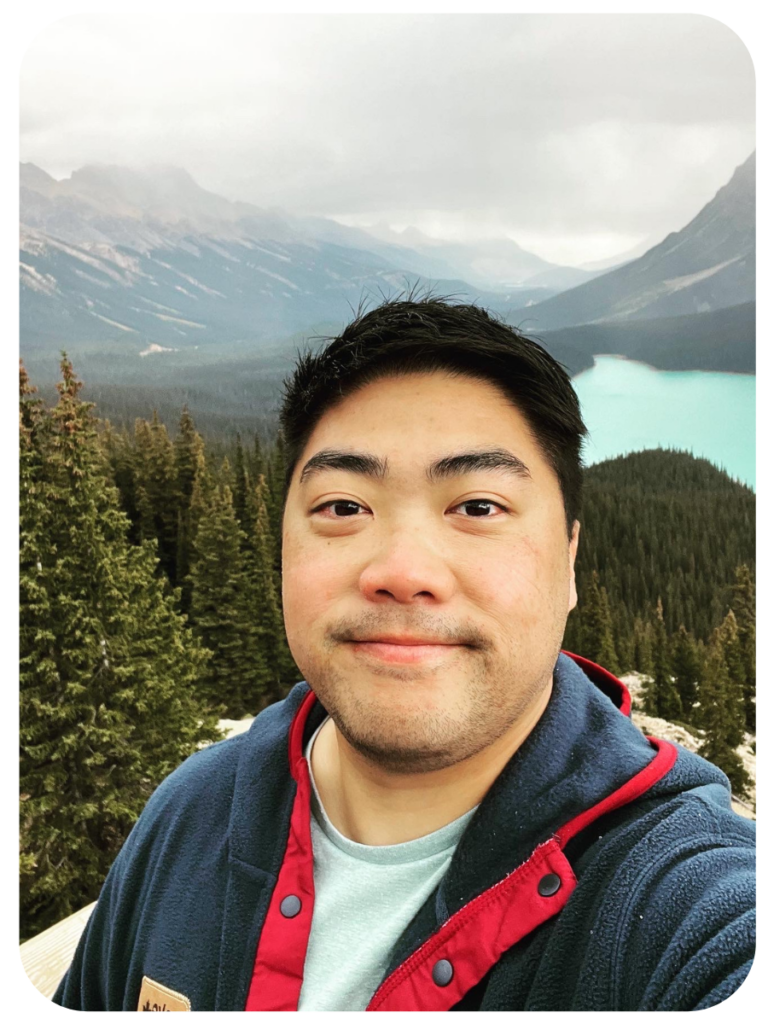 MS '22
Consultant at Deloitte
---
What has your career journey looked like since you graduated?
Entering the program, I was a full-time employee and a part-time student, so I could only take two classes per semester. Since I graduated over the summer, I have had so much time on my hands! But I did switch jobs earlier this year, so it was interesting to work, do school and look for a job on the side.
How did you manage balancing school, working full-time, and looking for a job? 
For the most part, it was just buckling down and doing it. The way that my sister likes to describe it is "Looking for a new job is a job in itself." It takes a lot of effort and a lot more time than I think most people realize. Especially with data science in particular. I think a lot of big tech companies have the best idea of what a data scientist can do, so I think their job descriptions are probably much more accurate to what we like to do. But if you're looking anywhere outside of the tech industry, the job description for data scientists can range anywhere from data entry to reporting to data and engineering. And that's if you just search for "data scientist" in the job title.
The reverse also holds; some companies think they want a data engineer, but the job description actually describes a data scientist. So it's a lot more work, I think, to find what we want. Then it's just a numbers game and having a spreadsheet for all the applications and follow-up. It's about time management!!
Can you share a bit about being a consultant for Deloitte?
You enter the firm and, essentially, you are in your own separate job market within Deloitte. Then you try and find projects in which they have a role that kind of lends itself to your skill set. It's like applying for a job, casting a wide net. Right now with my client, I am currently fulfilling a data engineer role. So a lot of it is maintaining pipelines and doing some automation and just doing production work, processing data, and moving them along. Then publishing them for downstream stakeholders and helping to maintain some relationships with other third-party vendors that we're working with.
What made you decide to pursue data, science, and analytics as a career path?
My background is in applied math, and I didn't quite know what it is that I wanted to do with it. A lot of people say, "Wow! Math is so flexible you can do so many things", and that's kind of my downfall because I prefer structure. So I was sort of just applying for any job, and I landed at an IT consulting firm, where the client was Fannie Mae. It was for reporting and analytics/business intelligence role, which to me was a good starting point. It felt very adjacent to what I thought I wanted to do and would be a good pivotal point should I want to shift my focus. I was able to have hands-on experience with data. I was able to kind of get a feel for it, and after maybe three to four years of getting a lot of experience with that, in addition to working with a lot of internal customers taking on different data requests, I had a very good sense of big data, relational databases and how to interact with clients and internal customers. But I kept feeling that I didn't just want to create what people asked for, I wanted to do something more with the data. Eventually,  we had a couple of financial modelers join our team. I thought, "Hmm. You know they're using a bit more math than I use day to day. And so I'm just curious as to what they do." It was from asking them questions and seeing their day-to-day work that made me think this was a natural progression for me.
Why did you choose the DSAN program?
A lot of data science programs veer off into a big concentration on application to business,I like the fact that DSAN has a core half of your curriculum and the other half you can pick and choose what you want to do, and I also liked the fact that classes are in person. 
How did it feel coming into the program after working for several years?
I don't think I was really coming into the program with the mindset of, "Okay, I'll go into the program, and then I'll just shift careers entirely just to be a data scientist". I came into the program thinking, "Okay, I have a lot of stuff already in my toolbox. This degree will add a whole lot more to my toolbox. And now I can just go out in the world with the bigger toolbox and be able to kind of do whatever it is that I want to do".
I came to that realization because with my previous employer my responsibility was just data reporting, but I was doing so much more than just that. So I knew that being a data scientist doesn't mean I'm just going to do data science. I have a slew of other things that come with doing a data job. My perspective was that the degree. and all the knowledge that I got from the program, was a way to help round me out even more and just help me be more flexible in terms of what I can and want to do with data.
And you felt that a master's degree was more beneficial for you than a boot camp?
Yes. I had a conversation with a director in the office of my previous employer, and asked him if he had the choice of hiring someone with a degree vs a certification what would he choose. He said that the degree is better. He shared that a certification tells him that you know the lines of code to write and you learn to push the right buttons, but you don't know what's happening and why. You don't know why you're pushing the buttons.
I actually had the chance to do a bootcamp at my previous employer. I wrote the code, I followed along, and I checked the boxes, but at the end of the day, I didn't really know how to fine-tune it. I could read thousands of pages of documentation, but I didn't quite know truly what was going on. I thought a program where I have the environment to ask questions, the environment to mess up, and the environment of all the information being presented to me would probably be in my best interest.
Did you find that there was any career guidance that you got when you were in the program that helped? And did you find yourself helping others since you had already been out in the workforce?
It really helped that a lot of professors had work experience in the field. Their teaching style and the way they communicated just resonated with me. I also shared with my fellow students that visualization and communication are important. A good thirty percent of your job can be communicating outward to your manager, to higher-ups, communicating the technical speak, and then synthesizing it to what they care about. We like the data to speak for itself, we like specificity, but at the end of the day, it's communicating it, the narrative, the storyline, and then the impact of that.
What was your favorite DSAN class(es)? Why?
I loved all the core courses because they allowed me to establish relationships with my cohort. As a part-time student, I wasn't doing electives at the same time as the full-time students, so it helped me establish those relationships, especially at the height of the pandemic, and I think that was super beneficial for me.
I loved all the core courses because they allowed me to establish relationships with my cohort. As a part-time student, I wasn't doing electives at the same time as the full-time students, so it helped me establish those relationships, especially at the height of the pandemic, and I think that was super beneficial for me. So from a friend standpoint, those are my favorite classes, because I got to work with them, and see the creativity that came out of them from a purely academic standpoint.
Advanced Data Visualization (5200) was the most fun for me because it was more portfolio based. Since I was a part-time student and not looking for a job, I ended up kind of picking myself as a topic. I did visualizations on things I love to do, watch, and topical things at the time. The Neural Networks and Deep Learning class was also very interesting to me from a technical standpoint because it was so far from what I already knew when I entered the program and was an exciting topic. 
What were some of your best experiences at DSAN, both inside or outside of the classroom?
For me, the moments that stuck out the most were fostering those connections that I made with my classmates, anywhere from meeting up with them at the height of the pandemic and just trying to figure out how to make our final project presentation and collaborating to finally being in person. 
What are you reading/watching/playing/listening to/learning right now?
Pre-pandemic my hobby was cooking. I love cooking because it's very forgiving but I was always scared of baking. Baking is a science and if you mess up you've burned the house down!! But before the pandemic, I started baking, and while I haven't really baked too much after the pandemic, I'm thinking about picking that up again. I'm also watching Survivor.  I'm one of those people that can work with stuff in the background. So earlier this spring I started season one in the background while I was working, and right now I am in the middle of season thirty-one! I also watch anime. Right now I'm mostly keeping up with the popular ones like Spy x Family and Bleach.