Chao Li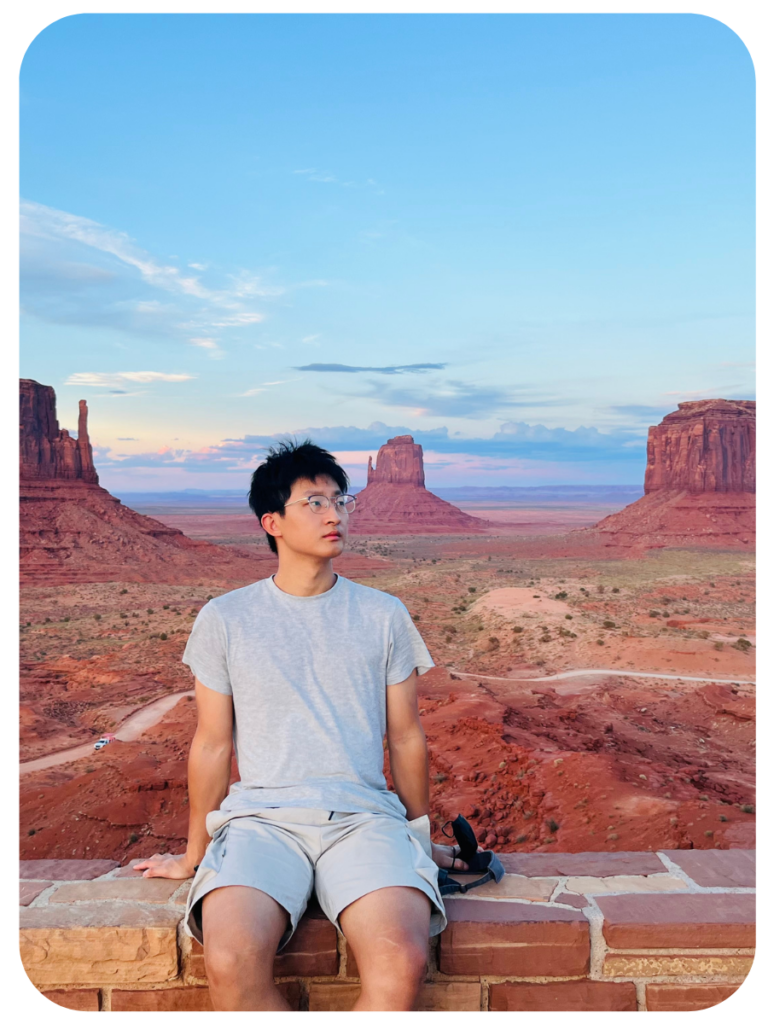 Chao ('23) entered our program having completed a Master of Commerce from the University of Sydney and recently graduated from the DSAN program in May.
Chao's dedication to innovation, curiosity, and voracious thirst for knowledge are sure to fuel a fascinating and change-making career.
---
Journey to DSAN
Chao comes from a finance background, and was focused on gaining experience that would augment careers in investment banking or quantitative research. As he began to move through the early stages of his career, he found that data science could help him in his work, e.g. he could use machine learning to build a trading strategy. This realization led him to begin searching for a master's program in data science.
Our program's ideal location in DC was one of the guiding factors in Chao choosing the Georgetown Data Science and Analytics Program (DSAN). The opportunity to access excellent social resources and connect with leaders in the field would be undeniable assets to his career and graduate experience. Chao was also drawn to the DSAN program's focus on data science and not just data analytics, and an enticing course structure with classes like Natural Language Processing and Blockchain made the program a natural fit. Blockchain specifically is integral to Chao's work, and learning more about it was a necessity. 
The Business of Blockchain
Chao has been doing blockchain-related work since 2019. During that time he learned the basic structure of Bitcoin and began to realize that this would be an important, future-focused technology. It's an innovation for the financial world, a disruption unprecedented in the modern financial sector. As he dove deeper into Bitcoin he began to find that this area was beginning to attract a lot of innovative, brilliant people who would help this technology grow and make a significant contribution to the world.  He strives to be one of the people who steps into this area in its early stages. He states that "it's very hard for our students to get into the traditional financial world because it's very mature and stable." Chao is an avid self-learner. Before taking the DSAN blockchain course, he used Google and YouTube to find ways to teach himself about the technology, giving him an excellent springboard into formal blockchain training.
An Innovative Future
Chao is a ambitious innovator with a fascination for future-focused technology, and is driven to make a difference in the blockchain space. One of his favorite classes was Natural Language Processing, taught by Dr. Chris Larson. He and Dr. Larson talked quite a bit about state-of-the-art models, and that class was his first contact with complex modeling. When he first started the class, he recalled predicting that NLP would be the next big thing. And, lo and behold, ChatGPT has changed the game! 
Blockchain technology will only become more applicable in the future, and Chao highlighted Dr. Nakul Padalakar's Blockchain class as being one of his favorites. He was grateful for Dr. Padalkar's dedication to explaining the systemic basis for blockchain as an academic area as well as helping his students understand how researchers and professionals view blockchain and the innovations it has helped create.
I am incredibly impressed by his unwavering enthusiasm for blockchain and distributed ledgers. His dedication to self-learning and his formal training in the blockchain course position him as a proactive contributor ready to make a significant impact in the field. His continuous drive to bring blockchain collaboration to the class and the DSAN students shows his passion and love for technology, fostering academic and industrial collaboration. Chao's passion and commitment to staying at the forefront of cutting-edge technologies are truly commendable, and I do not doubt that he will continue to drive innovation forward.

Dr. Nakul Padalkar, Assistant Teaching Professor, DSAN
Final Thoughts
Specifically for students coming from outside the US, Chao feels that it is vital to make sure to focus on professional development opportunities in the private sector that are open to hiring international applicants, embrace opportunities to interact with fellow US-based students, and engage in cross-cultural events.
In His Free Time
Reading: Systematic Trading by Robert Carver. "This a good book introducing you to building your trading system."
Listening: To my favorite two podcast channels: Trading Camp– "Each episode will include an interview about the trader's daily work, like what they are doing and what they are thinking about the trading" and Odd Lots– "Bloomberg's Joe Weisenthal and Tracy Alloway analyze the weird patterns, the complex issues, and the newest market crazes. Join the conversation every Monday and Thursday for interviews with the most interesting minds in finance, economics, and markets." 
"Also, some similar podcasts from my favorites like Crypto 101, Planet Money, Trading Nut, Masters in Business, Chat with Traders, etc."
Watching: 3Blue1Brown "to learn some mathematics in a funny way" and Binance Academy, "it is the place where I learned a lot about crypto."
Playing: "Definitely the strategic game: Clash of Clans. I love it!"