The DSAN Difference
Our focus on a well-rounded, holistic experience for our students makes us unique.
Robust Learning Environment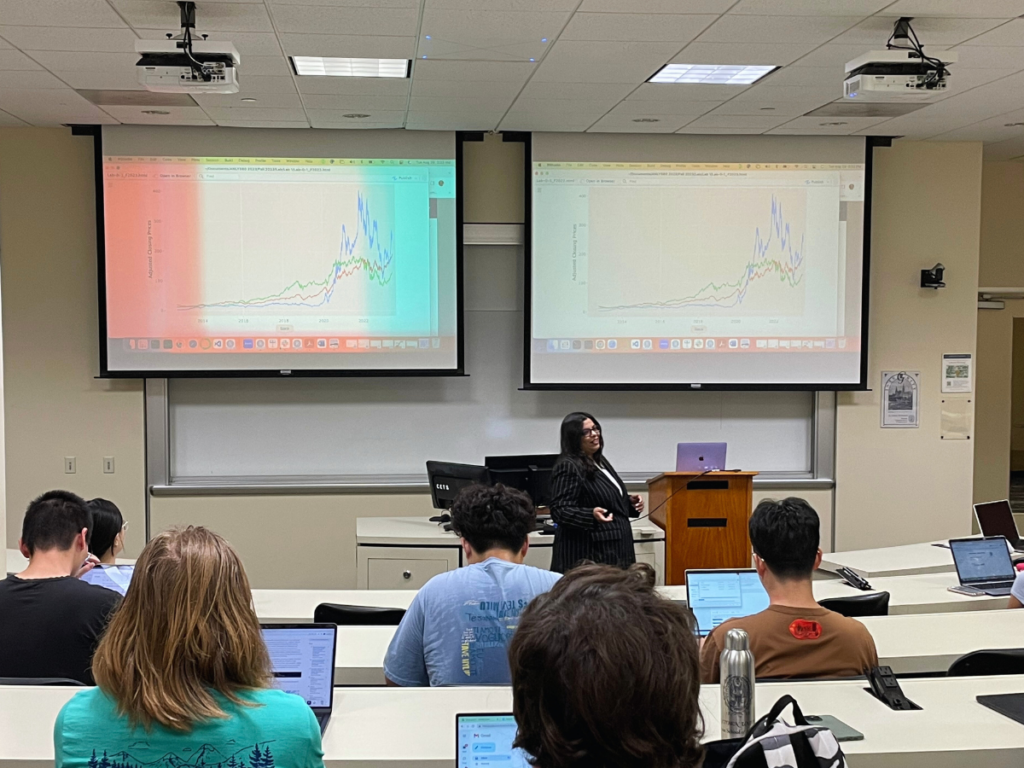 Our program prepares students to think critically, independently, and creatively. This approach results in students learning to interact with data from a place of personal knowledge and experience, bringing a unique and compelling perspective to their approach to data and resulting visualization. We offer opportunities to explore real-world data in a space that teaches them how to connect the dots and explain with passion.
Professional Development and Career Workshops
It is important to prioritize opportunities for our students to learn beyond the classroom and find inspiration in other's career journeys. We focus on providing a variety of professional development opportunities and workshops that not only demystify the job search process but also give our students a chance to network.
Robust Alumni Network
The legacy of community within our program has yielded a robust alumni network. An active alumni community provides our students with invaluable opportunities to find mentors, learn about companies, and get a glimpse into the real-world work of a data scientist.
Ideal DC Location
Washington, D.C. sits at the intersection of big data and its use for the purposes of policy, politics, security, social good, etc. Students who choose to pursue their degree in the U.S. capital will find that the location is perfect for pursuing government, finance, public, and private sector work. We strive to offer a pipeline to seminars, workshops, internships, etc within the DC metro area.